No idea why the images are showing up so desaturated, but…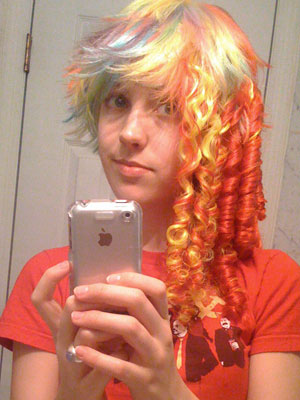 Got the wefts pinned in! I'll do a bit more styling, separating the ringlets a bit to make them look more like cute spirals than solid cylinders and dragging them out a bit so they're a little longer. And I think I'll use smaller safety pins, so they don't start to peek out if the hair shifts the wrong way.
Pics: Side View, Larger Version of Above, and Me Being a Total Ham!